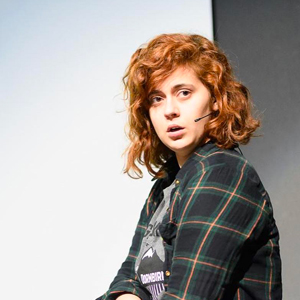 Sara is a Frontend Developer from Portugal 🇵🇹 living in Berlin 🇩🇪. She work at Remote and make a lot of random projects because she believes that the web needs some dumb shit. She also wrote a book called The Opinionated Guide to React.
Sara`s talk: Opening your appetite for 3D in the web
Creating 3D experiences in the web can be something that sounds very daunting. I'm here to remove this idea from your mind and show you that the 3D world is for everyone. For that we will get a model from the 3D software Blender into the web packed with animations, accessibility controls and optimised for web use so join me in this journey as we make the web more awesome.
See Sara at previous JSHeroes events